Pratiksha Mondle
Founder and Partner - Tikii Marketing Services LLP
I've had the pleasure to be acquainted with Sanjay for the very first time when, as a member of the MCOM team of BNI Eminence, I was assigned to call him and clear whatever questions he may have had. It feels like an eternity since that happened and now, I feel like I've known him for years. For me, the one thing that makes Sanjay stand apart from other soft skill trainers or motivators is his aura of approachability.
I had the pleasure of attending a one-on-one session with Sanjay for time management and the power of 7 chakras a few months ago. I believe that when something is new it's every human being's innate tendency to practice it but over some time how often it becomes a part of your routine? Well, that's the main question. For this reason, I waited a couple of months before I wrote this testimonial. Sanjay is the type of trainer whose time management workshop motivated me to give myself an extra hour, to my almost 24-hour working day, this time is my specifically reserved 'me time'. (In all honesty I never really understood the importance of 'me time' until I actually had it) For this, I am thankful to Sanjay and among all the principles of Time management we discussed I do have an appreciation for Eisenhower's Principal. With the addition of attending the power of 7 chakras, I made it a point after which to start yoga and meditation. Now after a few months of these changes to my routine, I actually feel great and have Sanjay and Dua's Knowledge Potli to thank for this. So, yes if asked I would definitely recommend attending at least one session taken by Sanjay and I wish him and his team success in the future and hope they continue enlightening lives.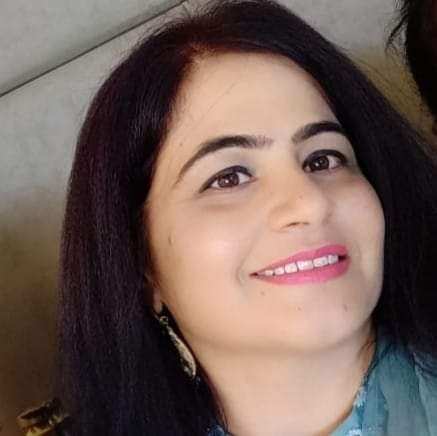 Dr. Sandhya Hans
Founder, Artisan Soul Retail Private Limited
I am Dr. Sandhya Hans, founder of the company Artisan Soul Retail Private limited, which is an e-commerce market place for rural artisans to showcase and sell their handicraft and artifacts to afar cities across India and overseas. Imparting knowledge and educating the underprivileged children of the society is my passion. Managing my company, pursuing my passion and fulfilling the role of a mother and wife, I have always felt that I am hard pressed with time which leads to lack of harmony and involvement in one of my above roles. Fortunately. I got in touch with Mr. Sanjay Dua oF Dua's knowledge Potli that provides various experiential learning programs for different age groups to become a better version of yourself. I enrolled for 'Transformational Workshop' which was tailored as per my requirements. During the sessions, I realised that Sanjay used simple and live examples from daily lives which I could easily relate with and also enable me to learn better techniques to deal with a particular situation. I was also introduced to '7 chakras' and how to manage them and use them to create a positive impact and learnt techniques to manage my time. He uses experiential simulations which enables you to use your skills and communication in an effective manner. I always looked forward to his sessions as each session was quite unique from the other and involved great amount of learning. Last but not the least, there is so much to learn from Sanjay as a person and his passion for his work is praise worthy. I wish him all the very best for all his future endevours and empowering lives of others.
Bratati Bhattacharya
Director, Adlib Management Services Pvt Ltd
I would like to express my sincere thanks to Mr. Sanjay Dua for helping me with my time management. I was facing problems with managing my time effectively ever since the lockdown started. While working from home it was becoming difficult to remain focused. A course on Time Management with Sanjay helped me immensely to understand how my mind works and techniques which would suit the way I think and operate. The personalized and interactive session enabled me to be more focused, plan my day properly and have more control over my time. Thanks Sanjay, keep sharing the knowledge from your Potli !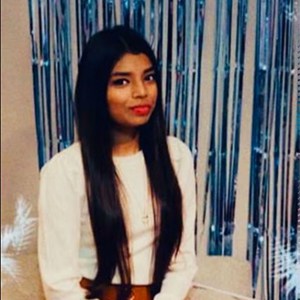 Amanda Simon
Hi, my name is Amanda Simon, presently I live in Canada Being in Canada, it was important for me to get accustom with the surroundings in college and work as well, my confidence, my communication and a lot more was to be enhanced to create a great impact on my personality ,where ever I go and whomsoever I meet. Hence, I decided to join DUA's KNOWLEDGE POTLI and enhance my personality which is the most important factor and plays a huge role wherever we go or whoever we meet in our day to day life. It has been an amazing experience for me throughout the session, I have grown as an individual and have become very confident in my personal and work life. Being in Canada and Sir being in India has always adjusted with our timings and have always given the best knowledge he could, this personality development class was absolutely different for me as it was not just written notes on the improvement of your personality but also it was a class full of simulation and plays that build our confidence and our ways to see and react to things going around us. Lastly, I would like to thank Dua Sir for his time and the actual guidance that he has provided to us , throughout the session it had actually been DUA's Knowledge Potli.
Sanvi Kumar
It was a highly interactive session. The personality evolvement sessions increased my self-confidence, courage and clarity of thoughts through minute introspection provided by the unique activities. The work sheets especially were very appealing and informative. I really liked the session as it helped to build the foundation of a better, responsible and confident me.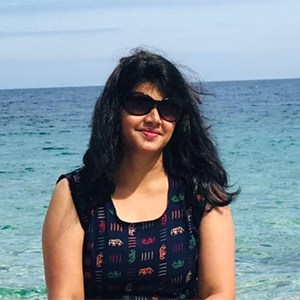 Debjani Tripathy
I had the pleasure of attending 10 sessions with Mr. Sanjay Dua about the "Power of 7 Chakras". It was very stimulating and gave a positive vibe within me. The sessions of #dkp are easy to follow and enjoyable with a practical approach to things. I adopted and applied lot of things from the sessions and it has helped me to reset my life goals and find the purpose of my life. It indeed provided me a better insight into how to become better version of myself and use even my so called weaknesses as strength. The sessions were extremely interactive and deserve 5 stars from my side
Rahul Shee
Director- CALCUTTA PEST CONTROL PVT LTD
After joining BNI, I had an interaction with Mr. Sanjay Dua. In between I heard about the program of ''The Power of 7 Chakras'' and I got very much interested about these sessions. My experience was amazing with Mr. Sanjay Dua, he is a very good speaker. During the whole session; Sanjay Dua ji has represented every ''Chakras'' in a very simple way. Through this session I got to learn many excellent ways to balance my body and mind at the same time it also helped me heal my mental, physical and emotional issues. It's truly beneficial for one's self development, so I strongly recommended everyone to attend his session at least once. Thank you for your support and best of luck in all of your future endeavours.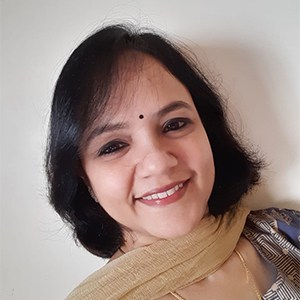 Anindita Lakhani
Dear Sanjay, Juhi has thoroughly enjoyed the program and was eager to participate every week. The interactive session and simulation created the interest in the program. The key takeaway from the session according to her, has been - learning to initiate a conversation and having the confidence to converse with people in authority positions. As a parent I rate this program as 5 on a scale of 1 to 5, 5 being Excellent. Thank you so much. Regards Anindita
Shantanu Mishra
My experience with Mr. Sanjay Dua was amazing. During the program of "The Power of 7 Chakras" , I was able to connect and understand myself better. The knowledge gained during the program was immense. One needs to follow and practice the teaching. Sanjay, I would like to thank you for the session, where you made me feel that I can do much what I am doing now. It was a wonderful course. Hope it would have continued for few more days.
Sanjoy Das
I have attended four sessions in DKP,and each and every session is unique in its contents and nature.The only goal of these session is to uplift the potential one have within himself/herself. Sanjay helps me to focus on life with a positive outlook and affirmation. His intense experience, logical analysis ,empathical attitude towards the problem and utmost patience makes me eager to interact with him more in future.I highly recommend everyone to attend atleast one session with him. Thank you.
Khushi Lall
Attended few sessions with Sanjay Sir. Sessions were on self awareness and enhancement also, how to get through certain situations. Those sessions helped me improve my communication skills and also uplifted my confidence. Thank you Sir for such great sessions.
Priyankar Chatterjee
Hi, This is Priyankar. Today I would like to talk about an amazing transformation in my personal life, brought about by the help of Mr. Sanjay Dua . I would like to share, that a couple of weeks back, I joined and started his program, as I was undergoing a lot of stress and remained depressed most of the time. For which I leaned into excessive drinking habits, which resulted into problems and complications in my personal life. But after attending sessions of Sanjay, I learned more about myself, and in a way, found the courage to actually stop and get over my drinking habit. He did not do any magic, or gave me any medication or pills or hypnotised me for that matter. What he did was ,he just brought the inner qualities which I already had, in front of me. Very supportive individual. I would say, he once again rekindled the faith, trust and courage which I already had, but may be out of depression, lost confidence upon myself. Overall I would like to thank Mr. Sanjay for his exceptional support and motivation.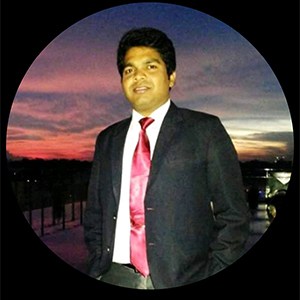 Nelson Chacko
The session was quite enlightening. The self assessment and curating the development journey was one of the best take away for me. Keep sharing good work.
Ishaan Agarwal
Hello, my name is Ishaan Agarwal. I'd want to express my gratitude to Mr. Sanjay Dua for his career counseling meetings with me. I was anxious about my future plans before I started working with Sanjay sir, but after the sessions, all of my questions were cleared, and I now know exactly what I need to do. He was quite helpful and polite. Thank you, sir, for your assistance.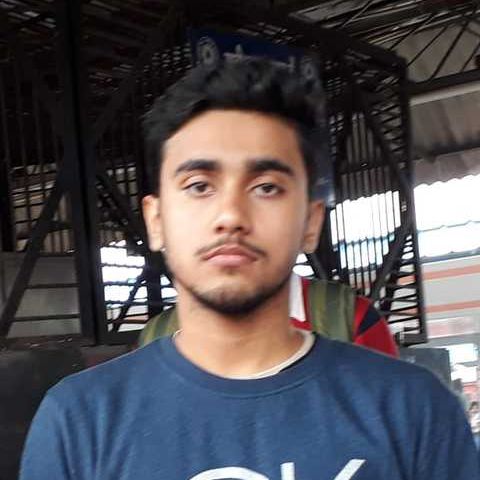 Sagnik Biswas
It's a unique and amazing experience to attend the classes of Dua sir. It's an exposure for us to the unrevealed world. The sessions are very much interactive and interesting. It's truly beneficial for one's self development.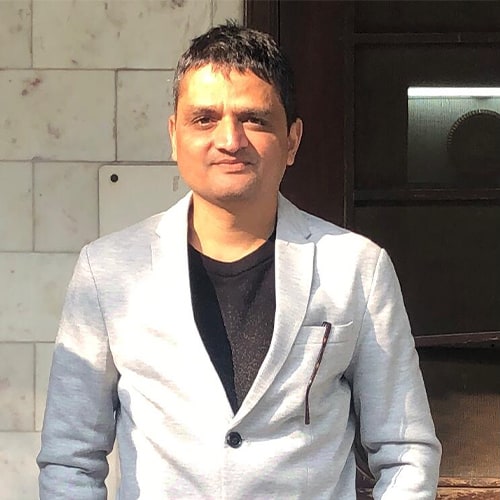 Sanjay Karnani
It was a life-changing one-to-one, I had with you in the month of October'21. Using the words "Life-Changing" because after doing 8 classes of Personality Development and Time Management sessions, I am changed in my social as well as professional life.
The techniques I have learned in those classes, when implemented in life, were really magical. The pattern of living is changed.
Looking to do other sessions with your "Dua's Potli" to improve the quality of life.
Thank you!

Mr. Neeraj Benani
Malpani Trade links pvt. ltd.
I would like to pass testimonial for Mr. Sanjay Dua of M/s. Dua's Knowledge Potli. Taking classes from Mr Sanjay Dua has really influenced my life to a great extent. I am seeing a great change within me. I have become organised. I look into positive aspects of things and have started taking life smoothly. He is a great orator, influencer and put his points in a very simple way to make a person comfortable. He was very adjusting in terms of timings, his way of teaching is very simple with lots of example which makes it easy to understand for anyone. He grooms the personality of an individual in such a way that one can feel a positive change in oneself. Unveils this Dua's knowledge to see yourself to be groomed infinite. I am blessed to BNI that i got associated with such a remarkable personality like Mr Sanjay Dua. kudos to him and his classes. I wish him all the very best for the future.

Rajani Agarwal
(Sri Sai Jaivik Vatika)
Hi, I'm Rajani Agarwal an environmentalist and an entrepreneur having my firm Sri Sai Jaivik Vatika dealing with organic rooftop and balcony-kitchen gardening. We prepare soilless organic potting mix, having an ecofriendly grow bags which helps for healthy growth of plants in any indoor or outdoor places. I am glad to present this testimonial to Sanjay Dua. Being a new in the field of business, I was searching of a person who can guide me and to teach the basic of business. I had attended 6 days training sessions from Sanjay Dua ji from Dua's Knowledge Potli. He is a best trainer. I have learned a lot from him. His way of explaining is very much impressive. I had followed all his tips. The left right hand management is very wonderful technique. Even my children had enjoyed it. The GROW model, SMART model etc. had helped me a lot to improve the way of doing my business. Along with the time management model we are able to work more in the limited period of time. I recommend Dua's Knowledge Potli to all to attend his training programs and workshops. I also recommend all my friends and relatives to attend the workshop for children organized by him.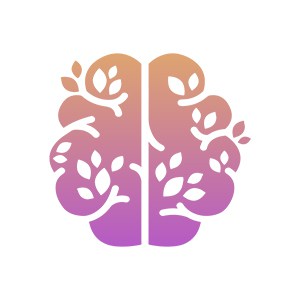 Paromita Bagchi
Thanks a lot for your guidance to our daughter on life lessons and also career counselling. Your guidance has helped us and her to realize a lot about her as an individual and how she can work ahead for her improvement and clarity of thoughts. I feel this will help her in making right choices and to develop as a balanced person. Appreciate your mentoring and guidance. Hope to interact with you again soon.
Ayush Agarwal
This is Ayush Agarwal, father of an 8yr old boy, Shaurya. I got connected to Dua's knowledge potli for my son. We saw & knew that Shaurya was facing some problems but were unable to understand the reason, hence could not help him. Few sessions with Mr.Dua helped him a lot in every aspect.
To summarize I would recommend Dua's knowledge potli to everyone who seeks a liitle more from their minds.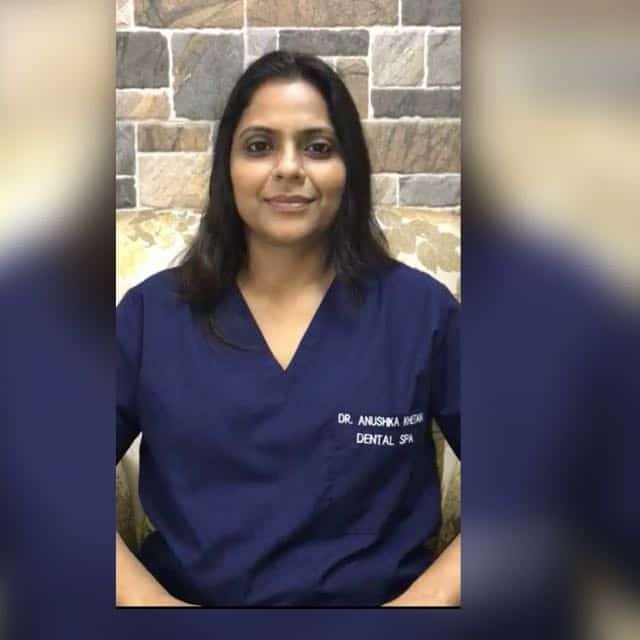 Dr. Anushkaa Khetan
I would like to use this opportunity to recommend Mr Sanjay Dua from DUA's Knowledge Potli an innovative platform having a plethora of knowledge to impart regarding soft skills which is personality shaping in many ways.I enrolled for the " 7 chakras" programme and was coached by Mr Sanjay Dua who was incredibly calm and made this entire experience enjoyable. I could feel positive and refreshed after very first session itself. Mr Dua through this platform truly brings a positive difference in his clients ' lives. Hence I highly recommend DUA's Knowledge Potli for acquiring and improving important life skills.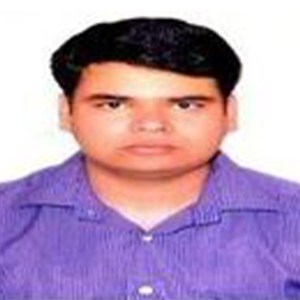 Gaurav Dubey
I have attended the training, power of 7 chakras and found it very helpful. Thank you so much for your valuable training. I really enjoyed it. I feel inspired and motivated. I really appreciate the way you presented the session to us.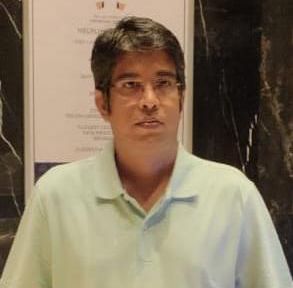 Anjani Kumar
I have attended 12 power pack sessions from Sanjay in DUAs Knowledge Potli and each of those sessions enabled a sense of transformation within me. The way Sanjay has used my strength in building around overall positivity within me is remarkable and as a result I have been able to get the desired aspirational role in my professional career. His sessions gave me the self belief and purpose to achieve my goals and I would like to take this opportunity to thanks Sanjay and dkp who enabled me to realise and live my true potential. Thanks to the DKP team and many more success for you.
Pooja Mundhra
Thank you for all the wonderful, interactive and fun filled sessions throughout the course. As a parent, I am heartened to see my child being guided and nurtured with positive dispositions towards learning. What I liked most about this workshop was the way you wanted me (as a parent) to keep you updated about my child's progress and discuss issues and challenges faced by us as a a parent. Thanks for inspiring my child and giving tips to us on understanding my child's psychology and parenting.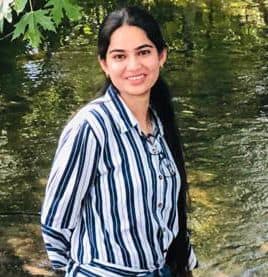 Neetu Sharma
Hi, This is Neetu and I am from Canada. I heard about DUA"s Knowledge Potli from one of my friend's mom. I attended Personality Development Workshop and those 8 sessions turned out to be very fruitful for me. It helped me to boost my confidence and also created more self awareness. The most important things that I discovered after attending those 8 sessions is that, I could thrive in all situations. Thanks to Sanjay Sir for starting these classes. Keep up the good work sir !
Abhijit Tapadar
I would like to express my sincere appreciation for Mr Sanjay Dua of M/s Dua's Knowledge Potli for the unique customized training solutions & the knowledge sharing with personal touch imparted to each trainee . Myself & my Family Members have enrolled for many programs conducted by Sanjay Dua & I am deeply impressed by the structure , the content & the sheer professionalism through which he conducts each & every program . Sanjay is a Trainer , Mentor & Coach par excellence . I would like to strongly recommend Mr Sanjay Dua & his firm Dua's Knowledge Potli for anyone & everyone requiring Behavioral Training . I wish All the Very Best to Mr Sanjay Dua & his entire team at Dua's Knowledge Potli in all their future professional endeavours . Warm Regards , ABHIJIT TAPADAR Director Autus Financial Consultants Pvt Ltd
Juhi Lakhani
From the 8 sessions, I attended on Assertive Skills, I learnt a lot and enjoyed too. It helped me learn certain tricks for communication development and most importantly how to apply it in daily life. Overall the session has helped me become more confident and Assertive while speaking and how to speak appropriately according to the situation. I would rate the session 5 on 5
Nikunj Baheti
I got an opportunity to meet and understand Mr. Sanjay dua of Duas Knowledge Potli through our BNI chapter eminence and got to know about his workshops. I decided to do Time management workshop with him in order to experience how these non academic training can actually impact you. In this training I really got an opportunity to understand many scientific things which we might actually know and understand but do not apply in our real life. After the training was completed , I started applying those into my daily life and I can feel the difference. Major takeaway , I have started waking up early and trying to restructure my entire schedule accordingly. I would definitely recommend Duas Knowledge Potli to my network sphere.
Nisheeth Nayar
Raa Designs LLP
I had availed the services of Sanjay for an online workshop for my son. One of the first things that I noticed is the way Sanjay conducts his workshops. From the word go, he gets the child involved and engrossed with the workshop. It's really challenging to keep a child's attention for a 1.5 hr workshop, but he manages it very comfortably. His workshops are simple, but have a planned agenda that really bring out the child, and get them to improve themselves. I am really happy with the way Sanjay conducts his workshops and looking forward to more sessions with my son. I once even joked with Sanjay that he needs to increase his fees. Thanks Sanjay for doing everything you are doing to make other's lives a little better. Regards, Nisheeth Nayar.
Suryansh Pugalia
My session with Sanjay Dua, was about "the power of 7 chakras" It was informative and lucid for easy understanding. Every bit of the concept is broken from its stages to its forms, from how to spot qualities in others to its possible remedies for self, as well. The examples keep coming from everyday life that anyone could easily relate to and apply. Above all else, his genuine vibe spills across the workshop & interaction from a place where I could believe that he practices what he preaches. Simply put, Sanjay's way of communicating is apt for all between the ages 8 to 80. I would easily and gladly, rate him 5 STARS for the workshop. Warm Wishes and Hearty Cheers to "the DUA for his Potli"...
Kuunal Malhotra
Managing Partner of Autobarn Inc.
I Kuunal Malhotra, Managing Partner of Autobarn Inc. Member of Eminence Chapter of BNI. I have been in business for over 12 years now. My company acts as a Facilitator helping customers choose the car they require at the best price possible. I have known and interacted with Sanjay Dua over the last few months concerning our respective business through BNI; when I understood his business better including his passion for his work. His company DUAs Knowledge Potli ,is engaged in Non Academic Training , Life Skills and soft skills learning for kids, college students and corporate houses. Sanjay ji has an amazing perspective on the human behaviour and through the use of his many techniques ,he is able to guide people to improve on their life skills, learning and development thereby tapping the true inner strengths to achieve more. I find Sanjay ji is not only very successful in his business but also a wonderful human being and a very helpful and positive person who believes in helping everyone. I would definitely recommend him and his services to anyone keen to use his company's Life Skills and soft skills learning and training and wish him the very best for his future endeavours.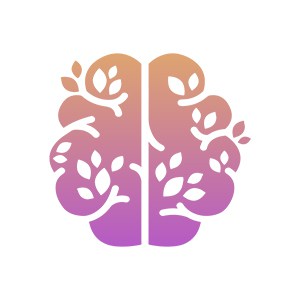 Papia Chakraborty
A passionate trainer, who gives wonderful experiences from day to day life. And helps people to show the path but allowing them to decide and move forward. Indeed a superb listener too which makes it a two way communication. Thank you Sir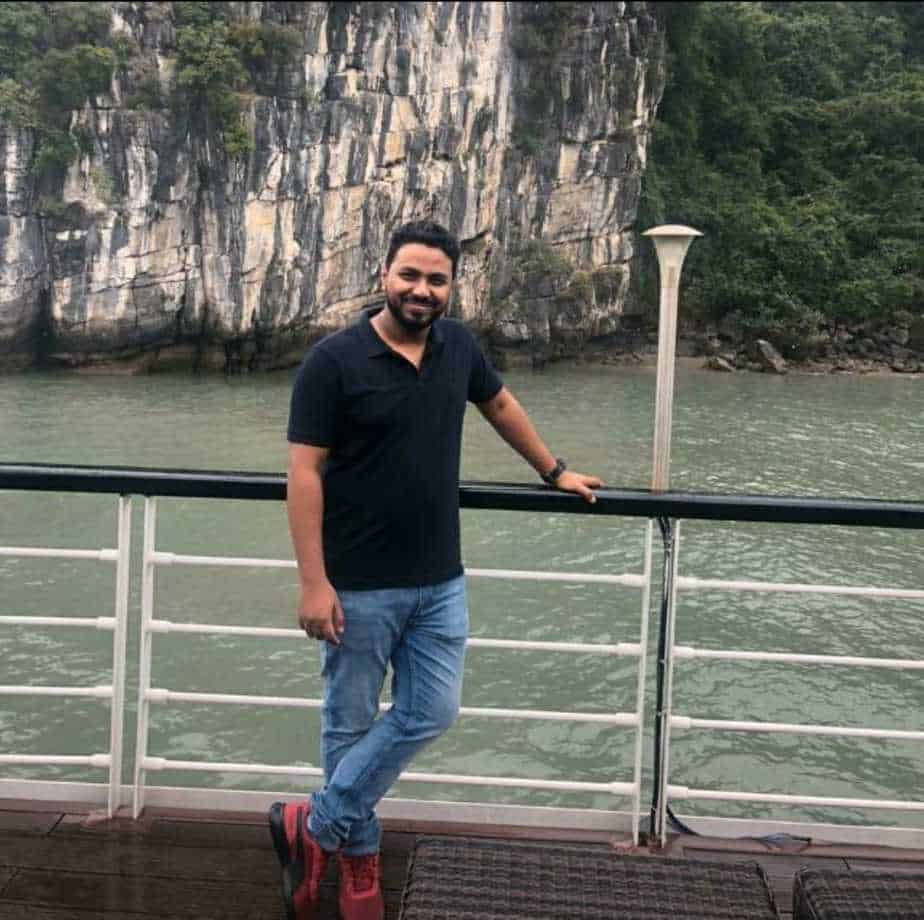 Dijo George
Attended the session not knowing what would be my takeaway and I personally came out of it with a lot of positivity. I found the speaker very lively and straightforward who excuded positive vibes. The session was designed well which led to self introspection via activities that the participants were involved in. #DKP session has left me wanting for more. The demo session on " Understanding of Self" by DKP was a delightful teaser of what's in store for all of us.
Srikanta Swain
Thanks for including me in your workshop Sanjay Dua. It was interesting to go through the experience of others and learning from the insights shared. The tips shared in accessing self is interesting. Best wishes for future sessions
Dr. Shirshendu Roy
Sanjay is a very good mentor and passionate trainer. His philosophy is quite different from others in terms of approach, applicability and it is easy to adapt. He is an excellent human being and always work for the betterment of human being. I feel his session will cover most of the areas required for those sessions. He can mix with anyone, any level and can provide instant and effective solutions to their existing issue. I highly recommend his workshops, mentoring programs or one to one coaching session for students, professionals and individuals.
Nikita Nawalgaria
My son attended a programme ' Mental Agility of Kids' organised by Dua's knowledge Potli and conducted by Mr Sanjay Dua. It was a satisfactory session, and well conducted.It was a first time we had attended a session where kids actually discussed about their likes /dislikes, fears and happiness, which i thought is much required to ask our kids and we as parents often miss out in these litlle things. Thank u Mr dua for enlightening our kids and we would look forward for more such programmes in future!!
Nabanita Bose Mukherjee
Director – Bubble Blue
Mr. Sanjay Dua is a man who exudes positivity and that is truly visible the way he approaches the problem and the mental agility he shows to understand the problem for this clients. We had a workshop for children between the age of 6 to 1o years on exploring their personalities and identifying their uniqueness. It was an online workshop. It was a difficult one to execute as it was challenging to do such workshops online with the children keeping them focused on the activities. However his simple and un-complicated techniques made it look like a cake-walk. The children enjoyed as they interacted without any inhibitions with him. And that's the beauty of his style of interacting with the others. He is a professional no doubt. The session went on well. All activities, well thought-out and within time. He followed up with individual feedback to each of the child to the parents identifying their unique traits. It goes to show that he believes in relations and respects it. He does not only provides services but does after-sell service as well. We look forward to do more such sessions in the days to come with the children, both online and offline. It is his maiden venture and we wish to see more of him helping others at what he does well, that is connecting with others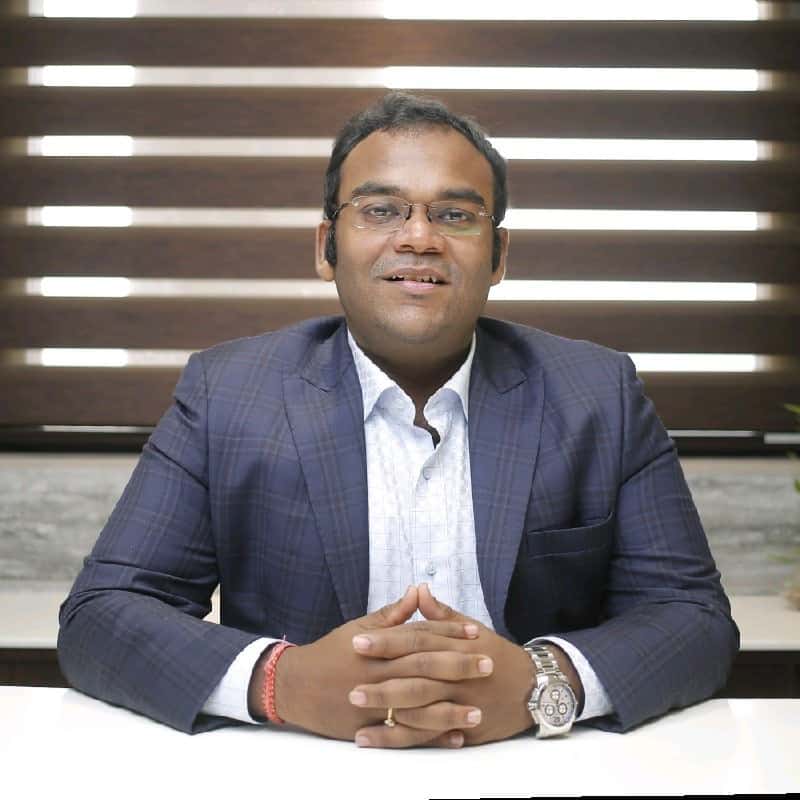 Nikhil Agarwal
I undertook the leadership coaching workshop with Sanjay and would like to appreciate him for conducting a wonderful workshop. I felt that all 6 sessions were very well structured with well defined outcomes and takeaways with lot of food for thought. The sessions were customized & very interactive. Sanjay was very quick to analyze the responses & generate feedback. The sessions led to a lot of introspection to understand the strengths & weaknesses in a deeper manner. I could relate a lot from the learnings I had in these sessions and started applying in real world situations for quick results. I recommend young budding leaders to take this short coaching program with Sanjay to get a new perspective & redirect focus towards leadership
Khushboo Pahal
Co-owner/Academic Director, Sunshine Schools
The session conducted by Mr. Sanjay Dua were engaging, informative and reflective. It was a learning experience for all the teachers and staff members of Sunshine Schools. Mr. Dua as a facilitator was patient while answering questions. It did not matter how many times the same question was asked, the answer/explanation came in a calm and composed manner. Participants particularly enjoyed the role plays as it gave them a chance to come out of their comfort zones and explore the hidden aspects of their personality. We at Sunshine Schools, are immensely grateful to Mr. Dua for helping our teachers realize the importance of identifying who they are and what they can be.
Jaya Sinha
DUA's Knowledge Potli helped my son in improving his confidence in facing interviews. Sanjay, your last minute intervention helped him to get an edge and be successful in the interviews Thanks so much !
Deepak Thakur
This has been an incredible journey with Sanjay sir. People's comments used to bother me a lot as a result of which I used to have a lot of insecurity but now after the session I can proudly say that I have changed. Now I don't take those seriously. I have developed myself. I have been able to do so only because of Sanjay sir. I would like to recommend everyone to attend these sessions for at least once. I guarantee you that you will develop. Sir is extremely friendly and cheerful. Enjoy!!! Ratings (5/5)
Sudhanshu Jha
A good mentor can bring significant changes into your overall personality. This exactly happened with me after attending 10 power-packed sessions on personality development. All those sessions were personalized and well structured for individual's transformation. Sanjay himself is an extraordinary talented individual and his potli has lot of creative and unique ideas . I would like to thanks Sanjay for making me self aware and confident.
Abhishek Karua
Mr. Sanjay Dua is an excellent speaker. The workshop I attended helped me a lot. You will feel confident and can feel the positivity inside, after mere listening to him. Role plays and other exercises help you a lot on how to understand different personalities. Moreover, great learning experience. A teacher will impart knowledge but you have to apply them in real life.
Anand Mundhra
Director of Second House
Hi, I am Anand Mundhra, Director of Second House, a Restro Bar behind Lake Mall, in operation for more than 10 years now. This testimonial is for Mr. Sanjay Dua of DUAs Knowledge Potli. Mr. Sanjay had been inducted in our chapter Eminence very recently and ever since he came I was curious to have a 121 with him because of his profession- Non Academic Trainer simply because I am an avid reader and have developed that habit during the lockdown days. So I had a superb 121 where apart from the business discussion we talked about books, habits, daily routine etc. After knowing about his workshops, I thought of attending one of his flagship course- 8 weeks Personality Development Workshop. During the course, I got to learn many things about personality development, the power I had within which even I did not knew. Everything was so beautifully explained with practical examples that even I didn't knew I could ever do that before. After 8 weeks of fun interactive sessions, I could find myself as a more confident, more interactive and a more passionate about life and human beings I wish Mr. Sanjay Dua of DUAs Knowledge Potli all the very best and I strongly recommend to have a 121 with him and understand from him how he can help you to enhance the power within you.
Amritesh Sinha
I have known Mr. Dua for a long time now. Right from the Corporate World to Entrepreneurship, one thing which has remained consistent is his dedication and determination to contribute to the Society in every possible way. DKP is a wonderful initiative in my humble opinion. It looks to contribute to the society and transform lives. The programs are designed to help individuals in becoming the best version of themselves. Vast knowledge along with rich experience in handling complex human behaviour has made Mr.Dua, an expert on the subject. I wish him all the very best for his future endeavours. I am sure DKP has a great future ahead.
Shiju Thomas
It was a refreshing experience to be part of a session where even though virtual, I felt there was a personal touch. It only re- instates why Sanjay Dua followed his true calling during one of the most challenging times and it clearly came through that passion is the driving force that is driving the initiative he has taken. Engaging, Insightful, Honest Intention are the words that come to my mind about the session I attended. All the best Sanjay for this journey and your #faithoverfear will surely take you to even greater heights.
Rohit Lahoti
Navchetan Enterprises
I'm Rohit Lahoti from Navchetan Enterprises and we deal in Floor Mats and Artificial Grass. I highly recommend Mr. Sanjay Dua of DUAs Knowledge Potli. He is an absolute soul whisperer and genius rolled into one. If you are looking for a speaker and trainer that can create a long lasting transformation in your organization, Sanjay Dua is your man. His presence and authenticity from the front of the room and his depth of knowledge of the field of human potential and well being is second to none. Make sure you book Sanjay Dua for your next event or training day . Mr. Dua is highly engaging, witty and eloquent. Most importantly Mr. Sanjay really knows his stuff. He has a deep understanding of human beings and the challenges they face in modern life. I really gained more insight into how to get better of myself and use your weakness as strength. All the best to Mr. Sanjay Dua
Tunir Ghosh
The experience in the online sessions of Dua's Knowledge Potli (DKP ), was interactive and very helpful. Mr. Dua himself takes the sessions and is a very friendly and approachable person with a wealth of experience in the corporate field. Under his guidance, the entire session turns into a group assessment of different experiences and learning from them. I will recommend the sessions as a very good option for a personality development workshop.
Anjani Kumar
Excellent session , with clear and progressive steps,that represent a very creative approach to teaching kids,to how access their thoughts, emotions and behaviors. I personally feel that the session has helped to change the kids internal dialogue and much more helpful and healthier understanding of how to control and reduce stress and uplift themself with positive thoughts and how to reduce negative. Thanks for excellent session that inspire kids to learn more.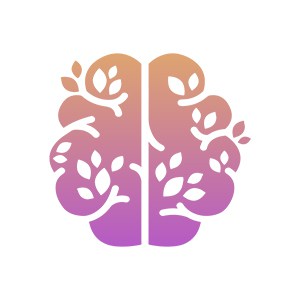 Shreya Jeloka
A lot of things to take from one session. It is very important for one to believe in themselves. Sanjay Dua is a great speaker and just one session has really motivated me to find the right balance between work and life. Looking forward to join his time management workshop soon.
Swarnima Singh
Have attended few sessions by DKP. The contents are well curated and the sessions always leave an impression on the audience. I have always liked the honesty with which all the sessions are conducted. Once you attend any of the sessions curated by DKP, you would be able to fathom the sincerity!!
Nikunj Dalmia
This testimonial is for Mr Sanjay Dua of Dua's Knowledge Potli. I came to know about Sanjay ji and his classes through BNI. I have taken the 7 chakras program from Dua's knowledge Potli. This is one of their flagship programs. These programs are very helpful and it helps for self growth and development. We all don't give enough time and don't work much towards self development, but it needs to be done and is very helpful in the long run. The best part about duas knowledge Potli is that these are all 1-2-1 classes. So you can open up to Mr Dua and talk freely and he can give you advice and guidance suited for which is so much better than any group seminar on self help where one advice might not suit all. Another important reason why I am recommending these classes is because Sanjay ji is very passionate about his work and he is into this trade to actually help people but not into it just for the business. So I wish Mr Duas all the best for His knowledge Potli and recommend his program to family, friends and all fellow members of BNI.
Thank you!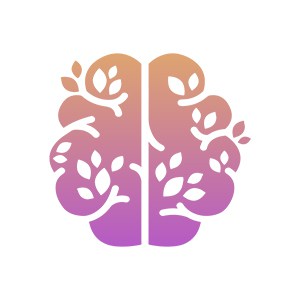 Dr. Shraddha Jaiswal
Director - Orchid Dental Welness
I am writing this testimonial for Mr. Sanjay Dua, who has deeply impacted my outlook in life. Learning from him was life changing. He guided me to reach new heights in my career and to finally succeed at long standing personal goals. He is extremely personable and has the ability to connect with his clients quickly and to begin work with them at whatever stage they are in at that time. He is trustworthy, always encouraging, and a patient and insightful guide through life experiences. His techniques allow your strength to be realized ,your journey to be appreciated and a greater sense of purpose to be obtained. I am a more confident and fulfilled businesswoman today, as he result of his training