We are here to
Enlighten Lives
We Dua's Knowledge Potli are the service provider for the creative and progressive learning platform, tailored as per the need of the incumbent. We enable you to think, learn and contribute towards a better section of society. We believe that our experiential learning program enables every human being to embark on their journey from self-awareness and self-management to social awareness and impact.
What We Do
We Dua's Knowledge Potli are the service provider for creative and progressive learning platform, tailored as per the need of the incumbent. We enable you to think, learn and contribute towards better section of society.
Our special sessions at Dua's Knowledge Potli
focus and help individuals to become
better versions of themselves.
How It Works ?
Have a look at our catalogue of services offered. Pick your date and time and make a booking. You'll receive the Zoom meeting  details over the confirmation email. Or you can also login to the customer portal available on our website.
our services
Our services can help people from many different walks of life. With our services, people inherit a new perspective of their surroundings and their impact in the world.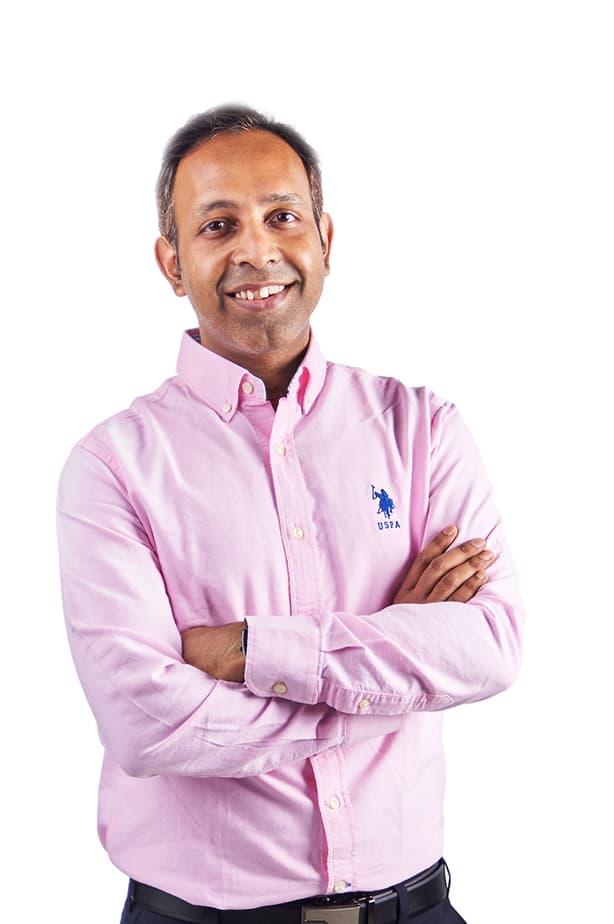 Sanjay Dua
Founder & Sr. Instructor
From The Founder
MBA HR, Certified Life Coach, Certified NLP Practitioner,
Certified Trainer on Power of Seven Chakras
Sanjay Dua is the founder and CEO of DUA's Knowledge Potli, a creative and progressive learning platform enabling individuals to think, learn and contribute towards betterment of society.
Sanjay comes with a professional experience of 13 years across Industry in the field of Human Resources. Born and bought up in the city of Ranchi, he is a firm believer that Passion, Practice & Perseverance holds the key to contentment and successful life.
Passionate about the interaction of mindfulness and learning, Sanjay has founded this platform to make a positive impact in people's lives, as he believes that with correct education and learning world would be a better place to live in.
COURSES/WORKSHOPS AVAILABLE
I would like to express my sincere thanks to Mr. Sanjay Dua for helping me with my time management. I was facing problems with managing my time effectively ever since the lockdown started. While working from home it was becoming difficult to remain focused. A course on Time Management with Sanjay helped me immensely to understand how my mind works and techniques which would suit the way I think and operate. The personalized and interactive session enabled me to be more focused, plan my day properly and have more control over my time. Thanks, Sanjay. Keep sharing the knowledge from your Potli!
Thank you for all the wonderful, interactive and fun-filled sessions throughout the course. As a parent, I am heartened to see my child being guided and nurtured with positive dispositions towards learning. What I liked most about this workshop was the way you wanted me (as a parent) to keep you updated about my child's progress and discuss issues and challenges faced by us as a parent. Thanks for inspiring my child and giving tips to us on understanding my child's psychology and parenting.
Mr Sanjay Dua is a man who exudes positivity and that is truly visible in the way he approaches the problem and the mental agility he shows to understand the problem for these clients. We had a workshop for children between the age of 6 to 1o years on exploring their personalities and identifying their uniqueness. It was an online workshop. It was a difficult one to execute as it was challenging to do such workshops online with the children keeping them focused on the activities. However, his simple and uncomplicated techniques made it look like a cakewalk. The children enjoyed it as they interacted without any inhibitions with him. And that's the beauty of his style of interacting with others. He is professional no doubt. The session went on well. All activities, well-thought-out and within time. He followed up with individual feedback to each of the children to the parents identifying their unique traits. It goes to show that he believes in relations and respects them. He does not only provides services but does after-sell service as well. We look forward to doing more such sessions in the days to come with the children, both online and offline. It is his maiden venture and we wish to see more of him helping others at what he does well, that is connecting with others
Hi, my name is Amanda Simon, presently I live in Canada Being in Canada, it was important for me to get accustomed to the surroundings in college and work as well, my confidence, my communication and a lot more ways to be enhanced to create a great impact on my personality, where ever I go and whomsoever I meet. Hence, I decided to join DUA's KNOWLEDGE POTLI and enhance my personality which is the most important factor and plays a huge role wherever we go or whoever we meet in our day to day life. It has been an amazing experience for me throughout the session, I have grown as an individual and have become very confident in my personal and work life. Being in Canada and Sir being in India has always adjusted with our timings and have always given the best knowledge he could, this personality development class was absolutely different for me as it was not just written notes on the improvement of your personality but also was a class full of simulation and plays that build our confidence and our ways to see and react to things going around us. Lastly, I would like to thank Dua Sir for his time and the actual guidance that he has provided to us, throughout the session it had actually been DUA's Knowledge Potli.
Hi, This is Neetu and I am from Canada. I heard about DUA"s Knowledge Potli from one of my friend's mom. I attended Personality Development Workshop and those 8 sessions turned out to be very fruitful for me. It helped me to boost my confidence and also created more self-awareness. The most important things that I discovered after attending those 8 sessions is that I could thrive in all situations. Thanks to Sanjay Sir for starting these classes. Keep up the good work sir!
I undertook the leadership coaching workshop with Sanjay and would like to appreciate him for conducting a wonderful workshop. I felt that all 6 sessions were very well structured with well-defined outcomes and takeaways with a lot of food for thought. The sessions were customized & very interactive. Sanjay was very quick to analyze the responses & generate feedback. The sessions led to a lot of introspection to understand the strengths & weaknesses in a deeper manner. I could relate a lot from the learnings I had in these sessions and started applying them in real-world situations for quick results.I recommend young budding leaders to take this short coaching program with Sanjay to get a new perspective & redirect focus towards leadership
The session conducted by Mr Sanjay Dua was engaging, informative and reflective. It was a learning experience for all the teachers and staff members of Sunshine Schools. Mr Dua as a facilitator was patient while answering questions. It did not matter how many times the same question was asked, the answer/explanation came in a calm and composed manner. Participants particularly enjoyed the role plays as they gave them a chance to come out of their comfort zones and explore the hidden aspects of their personality. We at Sunshine Schools, are immensely grateful to Mr Dua for helping our teachers realize the importance of identifying who they are and what they can be.
I would like to pass testimonial for Mr. Sanjay Dua of M/s. Dua's Knowledge Potli. Taking classes from Mr Sanjay Dua has really influenced my life to a great extent. I am seeing a great change within me. I have become organised. I look into positive aspects of things and have started taking life smoothly. He is a great orator, influencer and put his points in a very simple way to make a person comfortable. He was very adjusting in terms of timings, his way of teaching is very simple with lots of example which makes it easy to understand for anyone. He grooms the personality of an individual in such a way that one can feel a positive change in oneself. Unveils this Dua's knowledge to see yourself to be groomed infinite. I am blessed to BNI that i got associated with such a remarkable personality like Mr Sanjay Dua. kudos to him and his classes. I wish him all the very best for the future.
Emotions come in waves and controlling them is equivalent to surfing. You fall, you get up and you retry. I had been struggling with the getting-up part for quite a while before I came across Mr. Dua. He broke down emotions for me and made it easy for me to understand how I must first accept my shortcomings to overcome them. He introduced me to several tricks to make dealing with emotions easy.
Testimonial for Sanjay Dua Hi, I'm Rajani Agarwal an environmentalist and an entrepreneur having my firm Sri Sai Jaivik Vatika dealing with organic rooftop and balcony-kitchen gardening. We prepare soilless organic potting mix, having an ecofriendly grow bags which helps for healthy growth of plants in any indoor or outdoor places. I am glad to present this testimonial to Sanjay Dua. Being a new in the field of business, I was searching of a person who can guide me and to teach the basic of business. I had attended 6 days training sessions from Sanjay Dua ji from Dua's Knowledge Potli. He is a best trainer. I have learned a lot from him. His way of explaining is very much impressive. I had followed all his tips. The left right hand management is very wonderful technique. Even my children had enjoyed it. The GROW model, SMART model etc. had helped me a lot to improve the way of doing my business. Along with the time management model we are able to work more in the limited period of time. I recommend Dua's Knowledge Potli to all to attend his training programs and workshops. I also recommend all my friends and relatives to attend the workshop for children organized by him.
What people say about us
There's nothing better than listening back from people who have been touched by us. Any feedback we receive pushes us to be better and tailor our offerings to suit your needs to create a lasting impact.
Not all wars are fought on the battlefield.
There is one which we fight day in and day out with self,
some days 'I' lose and some other day 'We' win.